10 Magnificent Benefits of Incorporating a Company in Malaysia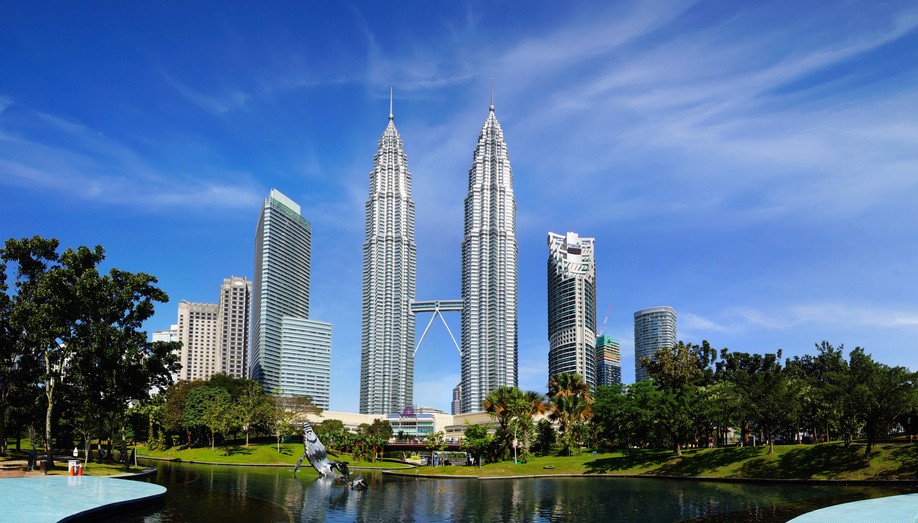 Malaysia is known for its economic stability, strategic location, and a business-friendly environment. The country's attractive policies and incentives for business owners have made it a popular destination for entrepreneurs seeking to expand their businesses. Incorporating a company in Malaysia has a multitude of benefits that can give you an edge in the global market.
Strategic Location 🌎
Malaysia is situated in the heart of Southeast Asia, offering excellent connectivity and access to the region's fast-growing markets. With excellent infrastructure, Malaysia's proximity to Singapore and Thailand and its easy accessibility to China, India, and the Middle East make it a favorable location for trade and investment.
Business-Friendly Policies 💼
The Malaysian government has implemented numerous policies that are designed to facilitate business growth and attract foreign investments. These policies include tax incentives, low corporate tax rates, and streamlined company registration processes.
Competitive Labor Market 💪
Malaysia's workforce is highly skilled, educated, and multilingual, making it a highly attractive destination for businesses looking to expand. The country's diverse workforce can cater to the specific needs of the business and provides a competitive edge in the global market.
Supportive Business Environment 🤝
The Malaysian government is highly supportive of small and medium-sized enterprises (SMEs) and startups, providing various financial and non-financial support. This includes access to funding, training, networking opportunities, and incubator programs to assist companies in their growth journey.
Access to a Large Consumer Market 🛍️
Malaysia's population of over 32 million is a diverse mix of cultures, languages, and religions. This diverse demographic has resulted in a highly receptive and open market, making it a prime location for businesses looking to tap into new markets.
Attractive Tax Regime 📊
Malaysia's tax regime is among the most competitive in the world, offering low corporate tax rates, double taxation agreements, and a streamlined tax system. Additionally, there are tax incentives for companies operating in certain industries, such as the technology sector, making it a favorable location for foreign investment.
Robust Infrastructure 🛣️
Malaysia has invested heavily in its infrastructure, providing businesses with excellent connectivity through its modern highways, airports, and seaports. The country has also invested heavily in its telecommunication infrastructure, making it an ideal location for businesses that require fast and reliable connectivity.
Strong Intellectual Property Protection 🖋️
Malaysia has comprehensive laws and regulations that protect intellectual property rights. This makes it an ideal location for businesses involved in research and development, as it provides a safe and secure environment for innovative ideas and technologies.
SSM Company Registration 📝
The SSM, or the Companies Commission of Malaysia, is responsible for the registration of companies in Malaysia. With a streamlined process and a user-friendly online portal, registering a company in Malaysia has never been easier.
Competitive Operating Costs 💰
Malaysia has a low cost of living, which translates to competitive operating costs for businesses. Office rental, labor costs, and utility expenses are generally lower compared to other countries, making Malaysia an attractive location for businesses looking to cut costs.
Conclusion
Incorporating a company in Malaysia can be a transformative decision for your business. The country's favorable policies, competitive operating costs, supportive business environment, and strategic location offer a wealth of opportunities for entrepreneurs. However, it is crucial to seek professional assistance from a corporate service provider to navigate the complexities of company incorporation in Malaysia. 3E Accounting Malaysia is a leading corporate service provider in Malaysia that can assist you with all aspects of company registration and incorporation. Contact 3E Accounting Malaysia today to take advantage of their experience in company incorporation in Malaysia. Their team of experts can provide you with the guidance and assistance you need to navigate the process with ease. From helping you to prepare and file the necessary paperwork to ensuring that you comply with all relevant regulations and requirements, 3E Accounting Malaysia is your one-stop solution for SSM company registration and company incorporation in Malaysia.