Traditional Office V/s Cowork Space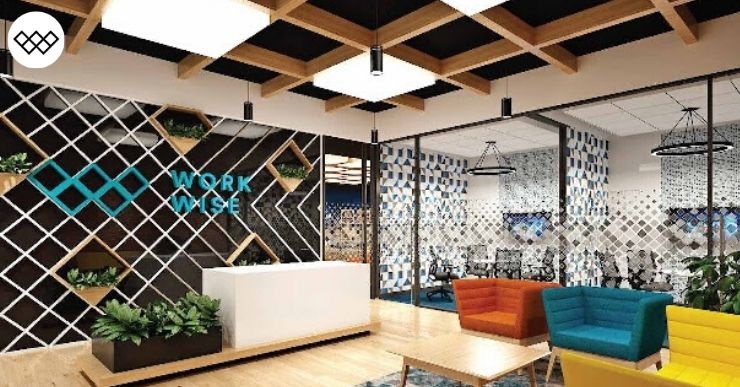 A perfect workspace is a myth. Every workspace has its pros and cons. While some may give you benefits of networking, they may not offer you a quiet environment to focus. While, private offices may give you a quiet environment, but that compromises your ability to develop contacts to grow your business.
Two popular kinds of workspaces today are traditional offices and cowork spaces. We all are familiar with traditional offices. Such offices offer a fixed work schedule along with no creativity or motivation to improve your productivity. Cowork offices, on the other hand, give you a place that is open to other working tenants in the same office. Earlier, traditional offices were a huge hit but today, the office setup world is ruled by cowork spaces.
Cowork spaces work environments are created for the community and with the community in mind. It is not just a real estate business in which a physical commercial office space is rented: a real cowork space enhances the connections and interactions of the coworkers to bring them value and to actively accelerate serendipity – the chance discovery of something good or useful that you were not looking for.
For example, you are talking with the person right next to you at the gym about sports. You are there just to exercise, but you end up in this conversation without seeking it. You then end up talking about your startup project and that person gets you in touch with a friend who can become you first client. You did not know that this person was connected to the prospect it just came up in conversation. You just won a new prospect and the other person has connected his or her friend to a possible business contact.

Serendipity – being an accident, something that happens out of chance – cannot be organized like a recipe or a computer script. At Hustle cowork hub we create the right ambiance, attitude and systems to make it happen more often.
Hustle cowork space manager knows our community best and have more connections, and they are always learning about our community. It is part of their job to help connect people, to build trust, and to reduce friction (to make it easier to connect), so that more exchanges can happen more easily.
Extremely well-connected locations.
Having a great cowork is not enough if it is not easy to reach the location. All Hustle Cowork spaces are always at locations that are well connected by metro and other local transportation services. It's on the main road and in a location, has local markets nearby so that our members can get anything to run their business quickly.
Cowork Office Space
If you are tired of working alone in a closed cabin and want to connect to like-minded entrepreneurs while you get a fully furnished office on rent and fully serviced plug and play office for rent, cowork office space at Hustle Cowork is the way to go. You can book office for a single day to a long term monthly payment plan. You just pay for the number of seats you books and for the time you book them. This is a great way to stay motivated watching others working. You can bounce off your ideas form entrepreneurs sitting next to you and get instant feedback.
Private Team rooms
If you are looking for some privacy and want to have a private room for yourself or your team, Private offices at Hustle Cowork is the way to go. You get a lockable cabin with all the furniture, internet and electricity. You will have freedom to arrange the furniture as per you needs and full privacy to conduct your business. Along with this you will still get all the features of Hustle Cowork such as meeting rooms, cafe etc. For more details – visit our Private Office page.
Virtual office
If you not want an office space to sit but just need an address for company communication or a address for company registration or GST registration, you should think about registering for Virtual office at Hustle Cowork. Virtual office offers you exactly as the name suggests, an office address for communications and company registrations without the expense of real-estate.
Meeting Rooms
Hustle Cowork offers you beautiful space for conducting meetings, training and conferences at affordable pricing. You do not have to pay monthly for an office to get meeting space, all you need to pay is for the number of hours you are using the space. That's it. You will get all the facilities like conference room table, reclining chairs, LCD projector, LCD TV screen, whiteboards, markers, flip charts. You also get reception and clients waiting area for receiving your incoming meeting attendees.