The Best Digital Marketing Services Worth the Shot for Businesses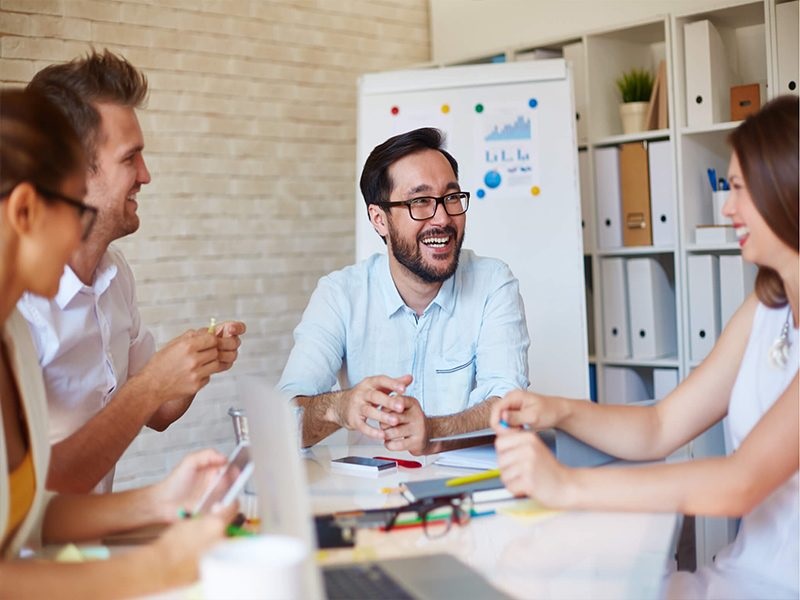 The Internet paved the way for the advent of digital marketing. Its relevance gains popularity among business executives and budding entrepreneurs. The marketing tactic allows businesses to target specific online customers above a wide array of audiences. Such an advantage makes this strategy cost-effective.
However, modern technologies come with challenges to face. The most notable among them is the ever-complicated algorithm of search engines that businesses must understand. Grasping its complexity takes years of knowledge and expertise. Thus, acquiring the services of digital marketing specialists is the best solution.
Understand the best SEO services offered by top online marketing companies by reading this article.
Pay-Per-Click (PPC)
Pay-per-click (PPC) ads appear in the top and side sections of search results. You might also see them when surfing the web or opening mobile devices. PPC and search engine optimization (SEO) are two ways to increase traffic for a particular online business website. Technically, however, they differ.
PPC is a digital marketing service where businesses pay for each clickthey get and for landing users on their websites. For instance, small-timers may go for hundreds of bucks to invest in Google AdWords. On the other hand, large companies spend tens of thousands of dollars each month to gain their desired results.
The competition for keywords determines the cost of each promotion or ad. High-competition keyword terms (referring to terms most people search and which various sites try to find) are more expensive than their lower-competition counterparts, which get less attention on Google. PPC allows you to place ads anywhere in the world or within a specific area. These benefits are great for businesses as there is no need to waste money in areas not near their business.
Content Marketing
Storytelling and sharing information via content marketing are crucial elements to increasing brand awareness. Its ultimate goal is to persuade readers to take action. Not only should they make a purchase, but this marketing strategy also convinces them to sign up for email newsletters or request additional info. Unlike PPC, it is a long-term digital campaign that relies on blogs, infographics, podcasts, e-books, and other types of content.
When combined with other online marketing techniques, content marketing can bring businesses an A-Game. Listicles provide information yet advertises the brand via SEO incorporation. Content production plus marketing analytics enables companies to know their customer's personalities and preferences.
As content becomes your voice to interact with customers, it is essential to work consistently. Always strive for perfection in crafting worthy write-ups, audio productions, and videos. Ensure that they will enjoy and cherish it to win their trust.
Search Engine Optimization (SEO)
SEO services make it possible to reach the top echelon at Google. SEO's primary goal is to increase traffic to a business website. Digital marketers study the words, and phrases users search online. Then, they use the curated data to give their client an edge, specifically boosting the website's visibility.
Earning backlinks from high-authority websites is also a lifeline for SEO campaigns. SEO marketers are responsible for getting links back to your website. If successful, increase traffic, boost sales, and generate new leads.
The only trade is that adopting the ever-changing algorithmic pattern is a handful of tasks. Yet, worry no more. Marketers and strategies employ these techniques to keep track of the SEO:
#1: Content indexing
Context indexing is a technique digital marketers use to track site content activities. For business website owners, it is imperative to let search engines "read" your domain with ease. Well, such makes it hassle-free for Google to determine if your content is reliable. Alt text inclusion in images and audio and video transcripts are two examples of content indexing.
#2: Good Link Structure
Building a good link structure is crucial so that search engines can "crawl" through a website's system and search for content faster. SEO professionals can make this daunting job easier for you by formatting URLs, sitemaps, and links.
#3: Keywords and Keyword Targeting
Keywords are the foundation of SEO. Avoid stuffing write-ups or any content with too many keywords. Aside from crowding the content, quantity does not guarantee success. Instead of focusing on numbers and putting keyword after keyword in articles, create high-quality content, and include a few variations.
Call Digital Marketing Agency via +1-800-569-2754 or through our contact page to get the best online marketing offers and tips from the leading Internet marketer.